March is here and that means winter is over, so it is time for a little spring cleaning. We still use the term spring cleaning, although the history behind the expression has many versions, a popular one is that it came from when coal burning fire places were in use and soot covered every surface in the house. As the winter ended and fireplaces were no longer being used… it was time to clean up, and with that I'd like to outline some investment strategy tips to help you with your financial planning if you live in France.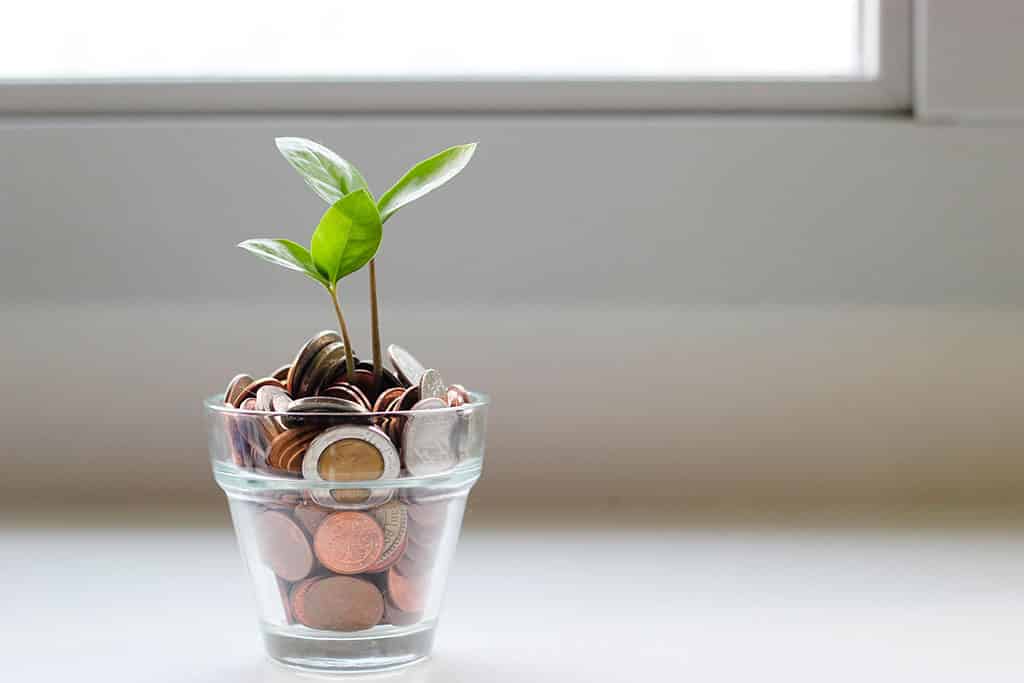 The idea of a spring clean can also be applied to our finances, as residents of France.
We have just endured a long pandemic, which has made a mess of global supply chains, causing aggressive inflation that cannot be mitigated using the commonly used tools of government. The main such tool is increasing interest rates. However, prices are going up due to lack of supply to keep up with normal demand, not a sharp increase in demand. If there is no increase in demand, then cutting demand by increasing interest rates does nothing to help, in fact creating more problems for, already struggling, businesses. This means that the hope from savers that rates will rise significantly and rapidly is unlikely to happen.
At the time of writing, we also have the threat of the Russian army looking poised for invasion, causing instability in gas and oil supply, as if supply chains did not already have enough problems. Putin knows this and is banking on international appeasement; testing the resolve of the West in the eyes of China as well as Russia.
Of course, for many of us, there is also the worry of exchange rates as economics and politics mean that our pensions and other income are either worth more or less.
That's a lot of soot all over your finances caused by other people's fires!
Many people we talk to completely understand what is going on in the world, and may worry about it, but struggle with what it means for them and, more importantly, what they can practically do about it.
If you spend in Euros, think in Euros
We come across many people who think very much in the currency of their old home, such as Sterling.
Thinking in a currency that you do not live in creates risk. The credit crunch and Brexit have shown us just how much Sterling can move versus the Euro. As a French resident, thinking in Euros does not merely reduce the currency exchange risk, it eliminates it. If you can eliminate unnecessary risk, why not do so?
"But my pensions / rental income (etc) are in Sterling!". This does not prevent sensible planning, using FX companies to maximise currency moves, maintaining your savings and investments in Euros (which makes sense from a French tax perspective, by the way) and forward planning your income requirements.
If you have rental property outside of France / the Eurozone, challenge why this needs to be so. If it is purely an investment, consider selling  and creating more Euro income. Do you have pensions that could be cashed in? For many pensions this can be done, in France, with an effective tax rate of just 6.75%, so worth considering. Could any of your income be turned to Euro revenue?
The point of my words is merely to prompt a rethink. What was the right course of action, when things were done, may not be right for the way life is now.
Hope For the Best, Plan For the Worst
In many areas, I am not a fan of such idioms, but when it comes to income planning, it makes sense. Good financial planning is not gambling, it is about creating as much certainty as possible. If you are living in Sterling, then ensure you have sufficient Euros to see you through a crisis. A crisis could be in exchange rates, the financial markets, a slow down in the rental markets, property prices etc. The point is to calculate how much income you might need for the next few years, ensuring that it is easily accessible and usable. A crisis, no matter what the source, should not cause you sleepless nights.
Consider Inflation
Do not just consider what you need at today's prices but build in inflation. In France we have recently seen it go to almost 3% from almost nothing. Some economists believe that inflation will drop as soon as we see supply lines re-established. This is certainly possible, however, there is disagreement as to how quickly this can happen.  Plan for higher inflation, which means planning on needing a rising income for the next few years, in hope that you do not need it.
Rethink your investment Strategy
Interest rates at 0% mean that money is eroding in real terms, so a sensible investment strategy is key. Simply keeping it in the bank or under the mattress is unlikely to help. Traditional market investment strategy of 60% of your capital in the markets and 40% in bonds, is out of date. Bonds means that you may be paying them to keep your money (hopefully safely). It does not mean that they do not play a role, however, they have become less central. If you have buy-to-let properties, what happens when they are vacant and / or you need to sell when the market is bad? Property is not always 'as safe as houses'!
With sensible financial planning, you can withstand anything the world might throw at you. A spring clean is a great way to prepare yourself for the next winter; warm and cosy in front of a (soot free) fire, with nothing to do but relax and enjoy life, the world doing what it may!