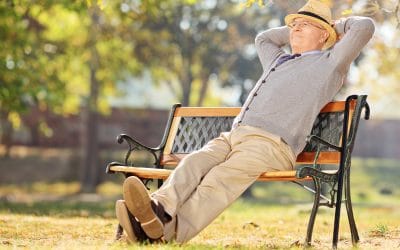 I am usually given a topic by the Connexion to cover, but this month they were keen for me to pick a topic from my frequently asked questions, unrelated to Brexit or the pandemic. This was super easy, since what to do with UK pensions currently dominates our enquiries...
read more
French Properties Direct is a marketing company which advertises property for sale on behalf of property owners who wish to sell privately. Here Sue Adams, owner of the company, outlines her five top tips for anyone thinking of selling their French property: Selling...
read more
If you are a retired UK expat living in France, you will be used to not paying French social charges (CSG / CRDS) on your UK pensions, which is excellent news. This is courtesy of EU law, stating that these charges may not be taken on pensions where the beneficiary is...
read more
When it comes to money, most of us would like to have a bit more of it than we do. This may be motivated by the need for new car, a holiday, the security knowing it is there provides or, most importantly, the ability to support those we love. Many of us will...
read more
If you have not been hiding under a rock, you may have heard that a very important law is coming into force that will affect British people living in France and indeed those who just have property here. What is not clear to everybody is exactly what this means...
read more
In this year's budget the UK government announced that it would restrict access to the personal allowance. The "rationale for change" is that people with highly dubious connections to the UK are claiming the UK personal allowance. The consultation period...
read more
Under the last rectifying budget article 24e, an additional Capital gains tax has been introduced for those gains above €50,000, so this is to be applied on top of the rates already in place and is assessed as follows: Taxable Amount Applicable Rate Between €50 000...
read more